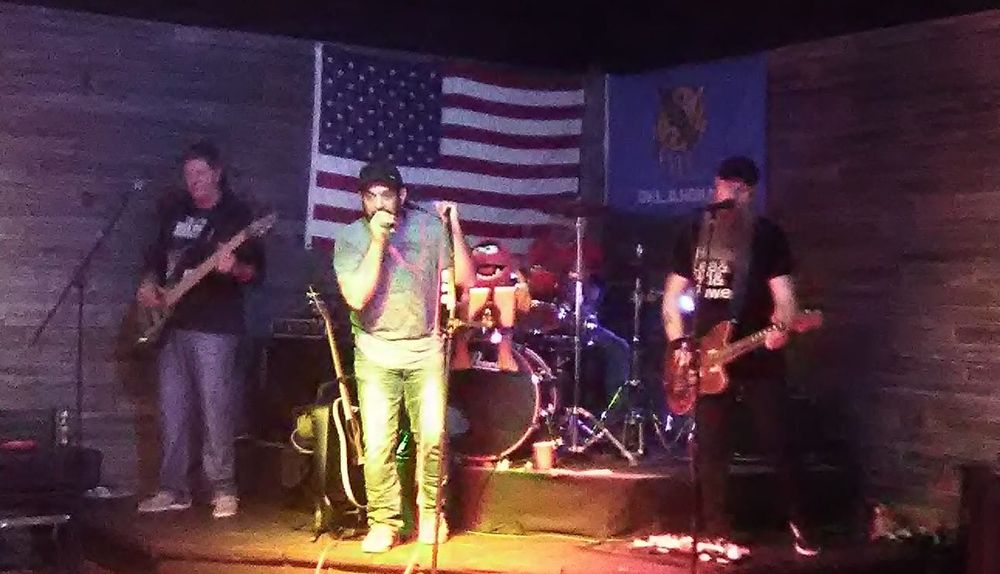 JLJB BIO
Jimmy Lee Jordan has been performing on stages, small or large, around Oklahoma, the surrounding states, and foreign countries for many years.  Armed with a passion for music and the experience to back it up, Jimmy Lee formed what is known today as The Jimmy Lee Jordan Band with musicians that have shared the stage with regional/national artists such as Trick Pony, Blues Traveler, Phil Vassar, Heartland, Terri Clark and Ricochet to name a few.  The "JLJB" is currently blowing up the Oklahoma, Texas, and Kansas Country Music circuits playing a wide variety of Country, Red Dirt, & Southern Rock! 

Whether you're a fan ready to blow off the work week and hit the town for a boot scootin', rockin' night or a venue ready to book a gig–the Jimmy Lee Jordan Band has you covered!  Showcasing live music; as well as their crowd engaging performances, has their fans coming back and begging for more with their heart pounding performances on packed dance floors alike.  Unlike many groups, they don't just play music, they put on a SHOW for their fans to keep them coming back for more.  This is one Country/Red Dirt/Southern Rock Band you can't afford to miss in action!  

With a fan base rising faster than the Oklahoma temperatures on a hot summer day, The Jimmy Lee Jordan Band has it all, so SEE A SHOW, BOOK A GIG, and LIKE, FAN, or FOLLOW them NOW!
Jimmy Lee Jordan
Jimmy Lee Jordan was born in Charlotte, North Carolina.  He was adopted at age 6; then moved to Canton, N.C. where he was raised.  Starting out as a youth, his earliest memories helped him develop a strong sense of humility to which he applied a positive sense of self and music in one form or the other.  His parents were his primary influences, urging him to learn the banjo; though, it wasn't his "nitch", he later learned to play guitar on his own.  When asked about his earliest memory as a vocalist, Jimmy laughed and said, "I grew up on a farm and raised lambs and every night I would sit for hours in the feed barn and practice my singing in front my "wooly" friends.  I guess I've come a long way from those days but I'm still just an ol' country boy with an outlaw rock flare."   

From 7 years of age and all through his teen years, he had discovered a love of "clogging" after watching his parents perform.  In high school, Jimmy won several competitions as part of The Carolina Cloggers showcasing at festivals and competitions; in addition to, performing for the President of the United States.  After graduation, he attended college for a year, but the desire to serve others always pulled at him.   By age 20, he had joined the military and received his first assignment at Vance AFB, in Oklahoma, where he would eventually set his roots. 
While in the US Air Force, he spent the '90s dividing his time between his two passions—music and the call of duty.  While in the military, Jimmy found a balance of both, performing for the troops as a vocalist on his days off.  He earned such accolades like opening for Trick Pony, John Popper & Blues Traveler, Tops in Blue, Touch and Go to name a few.  When asked about his music, Jimmy replied "I strive for balance and put my heart, soul, and passion into it; whether it's my own, or a cover tune, I try to connect to each listener!"  That balance has made him the kind of performer who awards ceremonies can feel good about honoring, and honor him they did: Jimmy had the honor of appearing on an Emmy award winning television show with Nick Lachey, Jessica Simpson, Willie Nelson, Bryan McKnight, Big and Rich, and Jimmy Kimmel. 

Jimmy Lee Jordan has paid nearly a decade-and-a-half of dues en route to fulfilling his dreams with his charismatic demeanor and humor.  Upon retiring from the military after 20+ years of loyal service, Jimmy went on to front and perform in several local and regional bands; though, he'd always enjoyed some success in his own right, something was still missing.  When asked what it was, he replied "That X Factor, I feel that I am always evolving as an artist, who I am now isn't yet who I am meant to be."   To that resolve, he formed the Jimmy Lee Jordan Band, a group of like-minded talented musicans, whiskey bent and hell bound on developing a strong mainstream appeal by blending a charismatic mix of stage presence alongside music that is grounded in tradition; yet, branded in a rockin' high-energy show unlike any other.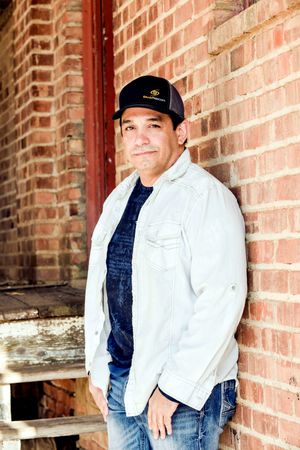 David Wayne Broyles
David Wayne Broyles hails from Moore. Oklahoma and brings that certain outlaw appeal to the Jimmy Lee Jordan Band.  David is pure, raw, and in your face at times, but has a heart and passion for playing good music that's as big as the sun.  David has played with many regional acts over the years, most notably the Aaron Woods Band, and has truly crafted his own brand of songwriting into a couple of albums and many singles currently available on Itunes and other outlets. 
Staying busy and playing music is what keeps David in tune.  He has names for each of his guitars and treats them like ladies; always ensuring they are pampered and taken care of at all hours of the night.  David best describes his style as "a delicate balance between loud and Clay Aiken."  All joking aside, David is a profound musician and an entertainer. 
After joining the Jimmy Lee Jordan Band in 2017, David has finally found his new home and has been a solid cornerstone in the band.  Whether he is playing his guitar standing atop the bar or perched on a chair in the middle of the venue, he always shreds for the fans and helps keep the audience engaged in every show. When asked who some of his influences might be, David laughed and said: "I'd like to think I make the strum strums, plunk plunks, bang bangs, and all the catterwallin'...well, most of it anyway; but I think I'm most influenced by John Prine, David Gray and Steve Earle." 
David says: "I'm at home when I'm on the stage and performing for our fans, their energy drives me as it does each of us and we strive to give the best performance we can every night; regardless of venue size."  The JLJB couldn't agree more and we are happy to have David on board!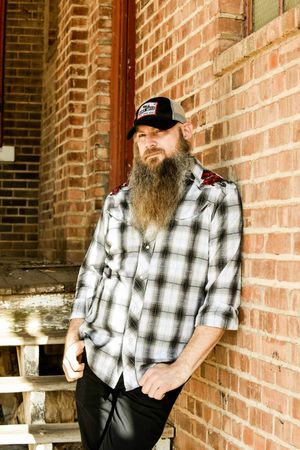 GREG SOLOMON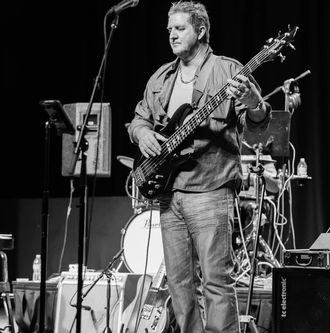 VERNON ROHRER